The Open Road features timeless and elegant hand-smocked children's fashion with a social mission and transparent supply chain.
It started as a physical store in the heartland of America when one of the twin founders wanted to give back to the community and started the social enterprise. A few years later, the other founder took it online where it is now based to reach a wider audience.
Both founders were raised internationally and desire to have a social impact locally and internationally, while also encouraging the next generation of children to be global citizens. Additionally, one of the founders has a Master Public Health degree from Johns Hopkins University and her experience working with children in Pediatrics at Johns Hopkins, along with her educational background instilled the relevance of The Open Road's social missions of ensuring the health of the worker by having a transparent supply chain, and giving care packages to mothers and newborns in the US for every purchase made. The ethically made and unique outfits at The Open Road are created with a transparent supply chain where women artisans in India are provided the materials and work from home, thereby empowering women by earning an extra income to support their families, while staying at home to be there for their families, the bedrock of society.
In the Press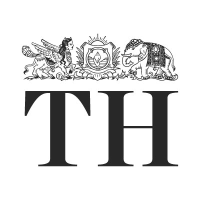 The Hindu - August 03, 2018
n4mummy - December 12, 2017
Testimonials
★ ★ ★ ★ ★
"The girls have been wearing – and loving – their dresses. I have found they are very machine washable, sturdy which is great..."
Jacqui B., Fiji
★ ★ ★ ★ ★
"My daughter owns at least 10 of your adorable, handmade dresses. Because of the wonderful variety of fabrics, precious, vintage styles and the wowing hand-sewn quality they have become my favorite baby dresses and have been used in several photo shoots of my daughter! There is no question that I will keep them and cherish them forever!!"
Rebecca S., USA
★ ★ ★ ★ ★
"Fabulous! I can't think of a better way to support an important cause all while getting my little some adorable clothes!"
Mallory L., USA